Basic Computer Maintenance, Network Troubleshooting and Solar Connection Training in Pagak ICT Centre
BOSCO Uganda, with funding from Internet Society, conducted a two-day training on basic computer maintenance, network troubleshooting and solar connection for the staff and volunteers of Pagak ICT Centre. The training took place on the 18th and 19th of October 2023, and aimed to equip the participants with the skills and knowledge to maintain and troubleshoot the computers, network and solar system in the centre.
The training covered topics such as:
– How to clean and dust the computers and peripherals
– How to check and replace faulty hardware components
– How to install and update software and drivers
– How to scan and remove viruses and malware
– How to backup and restore data
– How to diagnose and fix network connectivity issues
– How to monitor and optimize network performance
– How to connect and disconnect the solar panels and batteries
– How to check and maintain the solar charge controller and inverter
– How to measure and monitor the solar power output and consumption
The training was interactive and practical, with the participants having the opportunity to apply what they learned on the computers, network devices and solar equipment in the centre. The trainer also demonstrated some common problems and solutions, and answered the questions and queries from the participants.
The training was well received by the participants, who expressed their appreciation and satisfaction with the skills and knowledge they gained. They also thanked BOSCO Uganda and Internet Society for organizing and funding the training, which they said was very useful and relevant for their work in the centre.
The training was documented with photos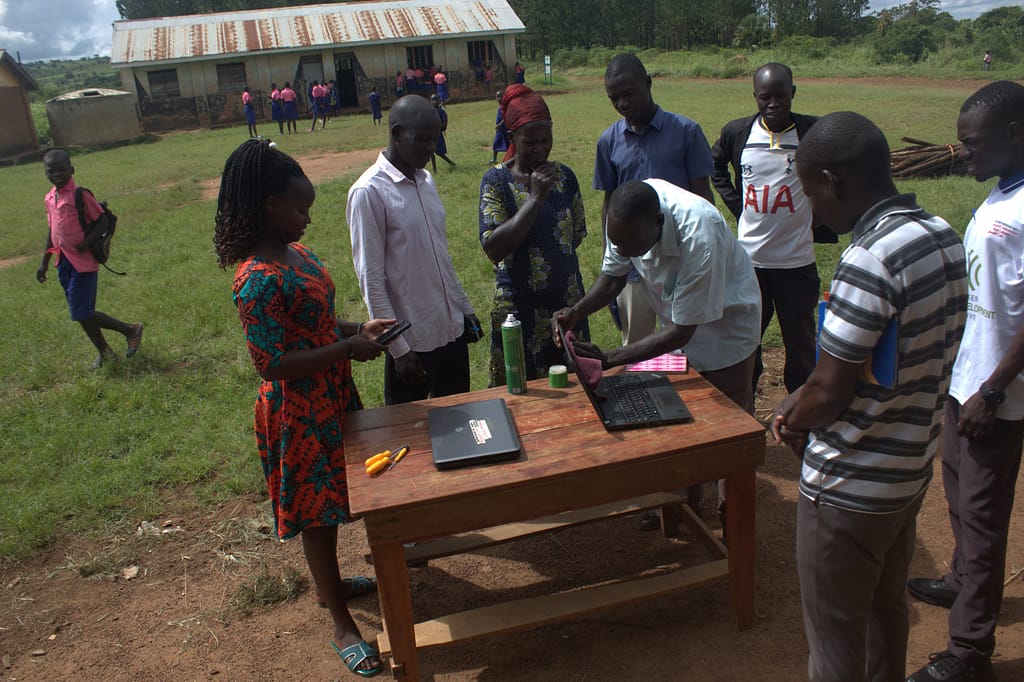 The photos show the participants engaged in the learning activities, as well as some of the computers, network devices, and solar equipment they worked on.
BOSCO Uganda is grateful to Internet Society for their generous support, which enabled us to conduct this training. We are also thankful to Pagak ICT Centre for hosting the training, and to the participants for their enthusiasm and participation. We hope that this training will enhance their capacity to provide quality ICT services to their community.